Kharkiv MeetDocs Eastern Ukrainian Film Festival is the largest film forum in Eastern Ukraine. In 2020 Kharkiv MeetDocs will be held for the fourth time. The film festival will be held in Kharkiv from September 23 to September 27. 
Kharkiv MeetDocs — is an international documentary and feature film festival focusing on the culture, problems and daily life of our country's eastern regions. We bring to Kharkiv leading cinematographers from all over Europe. More than 200 guests attended the 2019 film festival, and we hope to double that figure in 2020.
This year the festival opened new horizons and new perspectives: for the first time in the Kharkiv MeetDocs a competition for children's and teen videos on socially important topics was held, as well as  workshops for students.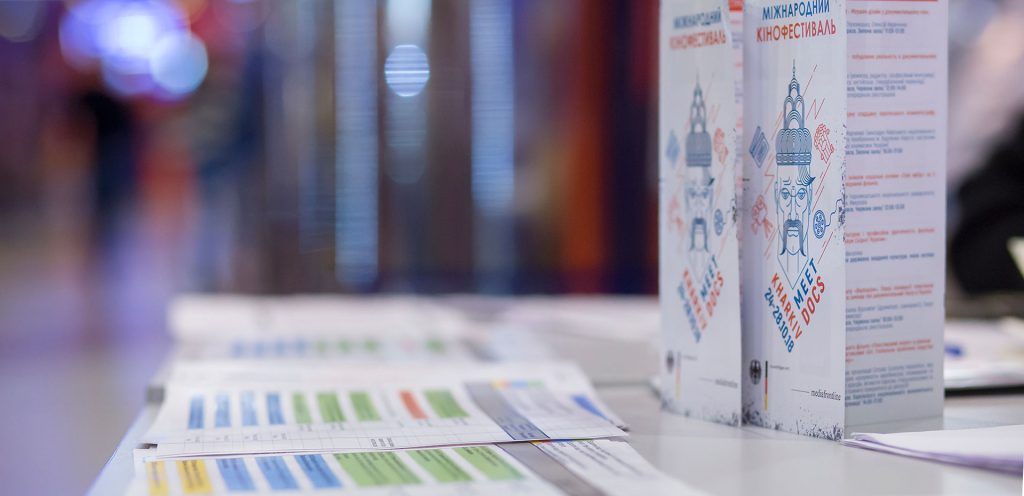 Kharkiv MeetDocs EUFF – they are also masterclasses and roundtables with the participation of leading filmmakers from around the world,  feature and  short films and retrospectives of Ukrainian masters of documentary.
The festival consists of 6 blocks:
Meet Docs –most important full-length documentaries of the year;
Meet Non Docs –three most famous feature films that have premiered at the world's largest film festivals of the year;
Meet Kids – competition for videos filmed by children and teens ages 7 to 16. We encourage the youngest audience to be socially active;
Bardak – festival of Ukrainian independent short  films;
Meet Retrospektive – retrospectives of films by leading masters of Ukrainian documentary;
Meet Film Industry –a powerful industrial platform for filmmakers in Eastern Ukraine. Pitching of full-length documentary film projects, followed by a three-day workshop for participants. Also, the festival helds a series of workshops and panel discussions.