| | |
| --- | --- |
| Date of | 30 October 2020 |
| Time spending | 14:00 — 16:00 |
| Location | Zoom conference |
| | Попередня реєстрація |
| Speakers | Daria Onyshchenko |
For everyone who is interested in working in co-production cinema! During this intensive session, the Ukrainian-German director and scenario writer will share her experience in creating co-production projects.
The main topics of the lecture will be:
prerequisites for creating co-production; the search for co-production partners; how to pitch successful projects;  educational programs as a guarantee of success; financing co-production; protection of directors' and scenario writers' rights; the director as a connecting element in the co-production – what if the film is ready?
A further strategy for presenting films at film festivals and in the box office: the co-production case "FORGOTTEN", a Ukrainian-Swiss co-production drama.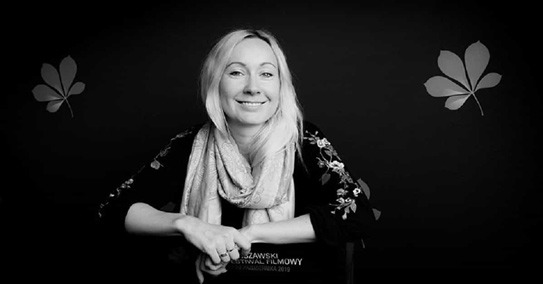 About the speaker:
Daria Onyshchenko is a German and Ukrainian Director, scenario writer, producer, and journalist. She has attended the Ukrainian Film Academy since 2016. Sample filmography: Istalgy (2013), Forgotten (2019), Malevich (at the stage of production).